5 Self-Defense Tips to Keep You Safe
Self-Defense is Being Informed
Too many people are absolutely clueless when it comes to protecting themselves from human predators and bullies. Reading the news reports on any given day testifies to the fact that we are all in danger of being bullied or attacked when we least expect it – out for a morning jog or filling the gas tank at a service station.
5 Self-Defense Tips to Keep You Safe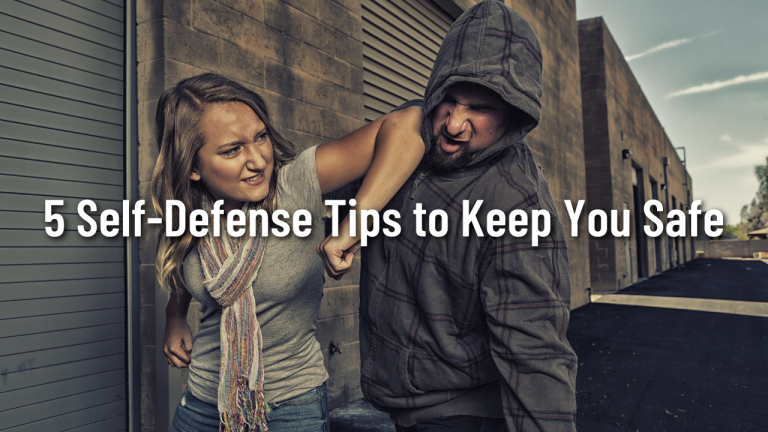 Here are five tips to think about and put into place for yourself and your family:
1. Assume Responsibility for Your Own Safety
You may find yourself in a situation where there is no one around to keep you safe from possible danger. It's important that you take responsibility for your own safety by learning some self-defense techniques such as martial arts.
2. Be Aware of Your Surroundings
Walking to your car from the supermarket, jogging through a park alone, within a crowded theater, or simply walking your dogs should be times when you are fully aware of what is around you so you can plan an escape or defend yourself if needed.
3. Avoid conflict if Possible
Martial arts programs teach that you should avoid conflict if possible – even though you know how to defend yourself. Conflict only invites possible injuries and legal problems. Know when to strike and when you can avoid it.
4. Have a Plan of Action
Formulating a plan of action just in case you face a physical altercation could save your life. If you ever do face either becoming a victim or fighting, you'll know how to react rather than giving in to the stress of the moment and being confused about what to do.
5. Learn Self-Defense Skills
When you learn some basic rules of self-defense, you'll feel more confident when faced with any conflict or situation. Martial arts programs aren't only great for making your body toned and fit – you'll also build self-confidence along with strength.
Don't Look Like a Victim
One term that is used a lot in martial arts is "target hardening." That means that through building your strength and self-confidence you will make yourself less of a target to those who might mean you harm.
That strength and self-confidence mean that you will present yourself to the world in a different manner. Rather than appearing as the victim, with your head down and a defeatist attitude, you'll project signals that label you as a strong person who won't give in to predators or bullying.
Martial Art is More Than Exercise
More than exercise, martial arts help you gain the self-confidence and physical strength you need to protect you from situations where you can either become the victim – or not.
Our martial arts programs work with many different types of people and will fit your strength level and needs. The movements are gentle, but the power that comes from knowing how to defend yourself is awesome.
Come join us!
Kaiso